The Turks & Caicos Islands
Enjoy the natural beauty of the Turks and Caicos Islands with forty islands and cays in the chain, eight of which are inhabited year round, their beautiful beaches and crystal clear waters, an amazing wilderness above and below the water with a year round perfect climate, easy access by air in less than 90 minutes from Miami. Explore coral reefs, and sandy cays.
Mountain bike along scenic coastal tracks. Go scuba diving. Take dive trips, dive breath-taking walls, snorkel spectacular reefs, Kayak through tranquil mangrove channels. Charter a boat, go on award winning eco-adventures, take fishing trips, either deep sea, reef fishing or bonefishing.
Sightseeing is popular; take a day excursion to Middle Caicos, which houses the largest above ground caves in all of the Bahamas and the Turks and Caicos. At Mudjin Harbour the huge limestone caves feature stalactites, stalagmites, bats, owls and salt lakes that link up with the sea.
Mudjin Harbour has a half-moon cave and a picturesque beach that juts out from the land and links up with an offshore Cay. There also the remains of huge Lucayan Indian settlements, one containing a Lucayan ball court, the only one in the Lucayan islands. Artifacts recovered suggest that they were used either as shelter or sacred places. Middle Caicos also contains ruins of Loyalist plantations. A Frigate Bird colony resides on a cay just offshore and a blue hole just offshore in shallow water features an abundant variety of marine life. The island's Northwest Point is a combination of beautiful inlets, marshes, mangroves and in land ponds which serve as a haven for birdlife.
Constant easterly breezes keep life comfortable and rarely you would need a light sweater at night. Just a few restaurants require 'proper attire', which would include a shirt with collar and pants (trousers) for the men. High speed Internet is provided on island by LIME and by WIV.
The islands depend upon rainfall or desalinated water produced by reverse osmosis for the supply so please be consevative in its use. While it is safe to drink, some visitors may prefer to drink bottled water.
To prevent the loss of cash, jewellery and identification take simple precautions and do not leave valuables in plain sight, unattended, in your automobile or on the beach. Lock your hotel, condo or villa doors and do not leave accessible louvered windows open. Use the hotel safe for storage of valuables.
Spend time with the local people, and learn about the wildlife, geography, and history of the Turks.
Click on photos to enlarge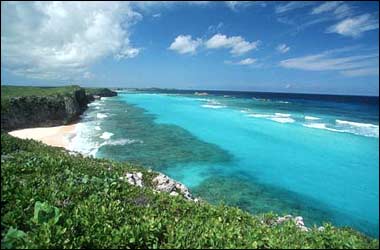 Mudjen Harbour Beach
Snorkeling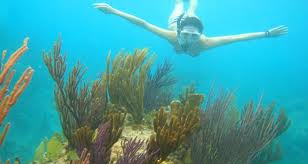 <!= DIV id=Layer1 style="Z-INDEX: 1; LEFT: 150px; WIDTH: 709px; POSITION: absolute; TOP: 1081px>